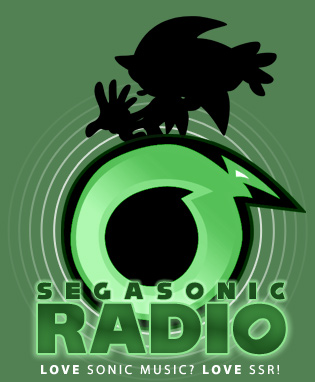 > SEGASONIC RADIO LATEST (Updated 27 Dec 2007)
The SSR site has moved:
In early December 2007, Dreadknux opened the NEW SEGASonic Radio web site, containing updated information on all things SSR - including, perhaps most importantly, an updated LiVECAST schedule - as things have changed a LOT over the past few months. This new schedule will keep you updated with the next two weeks' worth of programmes.
Also, the new site boasts an improved show download service, removing the need for a decent FTP client. (Some older shows may still be on the DefChamba FTP service in this transitional period.)
If you've added SSR to your favourites/bookmarks, please point them towards this new address:
http://radio.sonicstadium.org/
Oh, and please also continue to keep an eye on the SEGASonic Radio forum or TSS Announcements forum on the Sonic Stadium Message Board, for breaking news about LiVECASTs and other events, because it'll often be posted there first.
We hope to see you at the new site soon!
SEGASonic Radio (SSR) and the TSS Network are (c) Svend "Dreadknux" Joscelyne 2001-2007. All rights reserved.
Sonic the Hedgehog and other related characters are ©
SEGA Corporation
. This website is not owned by, nor represented by SEGA.
Music and remixes played on the stations are © respective artists, and SEGASonic Radio assumes no ownership of played music.